SWACHHATA PAKHWADA
Air Force School Jalahalli East is celebrating Swachhta Pakhwada week from 01 Dec19 to 15 Dec 19 on theme "Plastic Se Raksha Swachhta Hi Suraksha ".A plogging walk was done by students of class VIII A & B in and around Air Force School . It was well planned by class leaders which helped in putting light on various aspects as guided by the teacher. Different charts and slogans were made by the students to make the general public aware about the need of Swachhta and why plastic is dangerous for our future.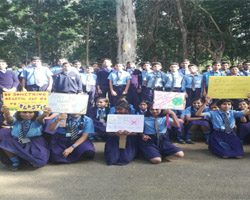 All students participated in the plogging walk which started with a good thought to educate public about the swachhta and why we say no to plastic. In the walk few students were holding slogan charts and others were gathering the waste plastic from the surrounding.We all were able to pass the message to the public about the drawbacks of plastic.The act was really usefule as it helped to collect a lot of waste plastic and it was then dropped in bins from where it will be handed over to the concerned people for reuse.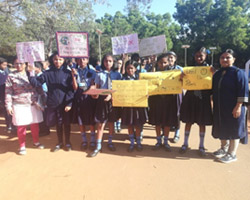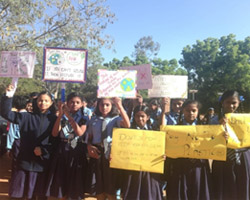 As a part of "swachhtapakhwarasevadiwas"was organized in the school on 11th September 2019 at 9 : 00AM.
THEME "SWACHHTA HI SEVA "
I ,Students were taken around the school campus with "SWACHHATA HI SEVA "Slogan
1. Students were taught about need and benefits of keeping ones surrounding clean or swachh at all time .it was explain to them if we keep our surrounding clean and free of waste like plastic garbage etc it will help develop the healthy environment.
2. As the instruction they picked up the plastic ,papers, etc strewn around the campus and placed it in dustbin.