Fitness Week Celebration
National Fitness Day brings the nation together to remind us why its so good to highlight the role that physical activity plays in helping us lead healthier, happier lives.That's why National Fitness Day is so important – to spark a national conversation about all of the benefits of physical activity, both to the individual and to society as a whole.The students are the future of the society and should be taught to be fit in order to face the challenges with optimum energy and positivity.
To imbibe the physical and mental fitness many activities were conducted in the third week of November.In the morning assembly Yoga was conducted to not onlyimprove our physical health but also to channelize our mental health ,our confidence and development. Students were introduced to new healthy eating menu as nutrition plays a very important role in health .Students and staff were briefed to include vegetables and fruits,cereals and pulses in their every day diet and to stay away from unhealthy junk food.
There are lots of events for the students to participate in and develop their understanding of a healthy lifestyle.In the assembly the students enjoyed doing aerobics, so that they may commit to change their routine for their lifetime health benefits and enjoy this as a daily routine to stay fit.In assembly warming up exerciseswere done like rope skipping,on spot jogging, to stay fit for the day ahead . All these physical activities will be continued for the physical and mental well being of the students. Talk on mental fitness done in assembly.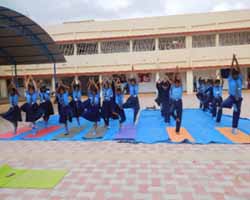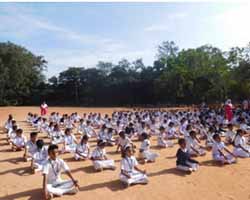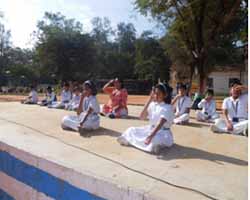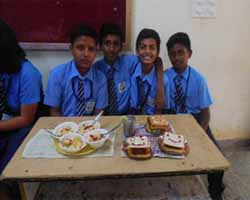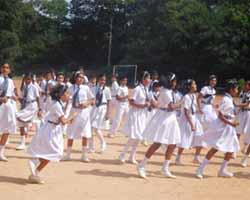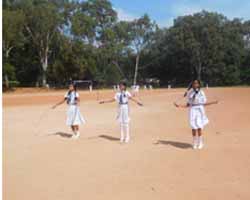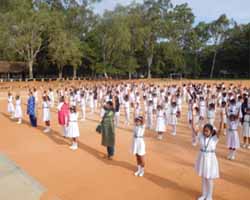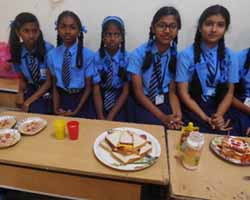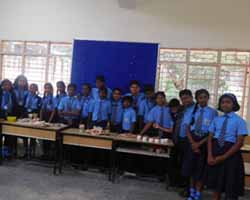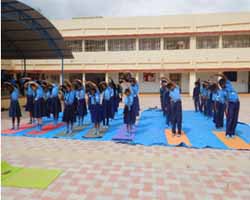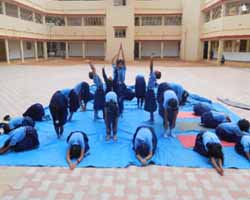 The students were given a talk about the importance of Physical exercise and Yoga. These keep us healthy. A healthy mind and body are important. The virtues of different Asnas and pranayama were told to the students.
Teachers also took part in the exercises with enthusiasm. They guided the students to do the exercises and asnas correctly.
Students performed a skit about the importance of eating balanced diet. The skit helped the students to understand that junk food should be avoided as they harm the body and destroy the immunity of the body.
One student Devesh Sharma gave a talk about the goodness of balanced diet.