The Overall championship was won by AFS Jalahalli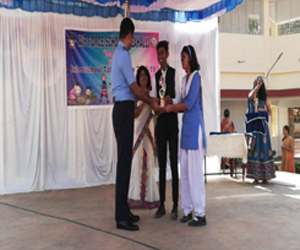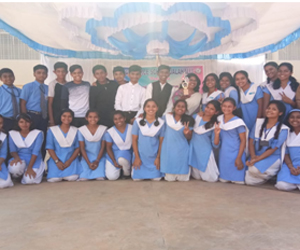 Science Olympiad Foundation :
SOF conducted Maths,English,Hand writing & GK olympiads.Many children won medals and certificatesin SOF Olympiad. Many students were qualified for secondary level.
General Knowledge Olympiad
Aditya Sharma : IV-B Gold Medal,Mohammad Mazhar :IV A- Silver,G Monish Choudhary :IV A- Bronze,Hinmai V: IV B -Gold Medal(Zonal Medal)
Handwriting Olympiad
Vibha G-XA,Himani-X A,Archana Nair-IX B,Abhinaya P-VIII B,Nandhana Raj- VII A,Manvi Gupta- VI B ,Priyanshi pal-IA,Kumar Raghvendra-II A ,Tanisha G – II C,K Charan – III A,Shreyanshi Panigrahi– IV A,Ragavi B- IV B,Sai Hiren – V B,Ayush Shekhar- V Bwon gold medal
English Olympiad
Mithili Mishara–I B,Parinitha Prasad – III B,Shreyas – IV B,Swarnabho Roy- VI B,Trisha Gupta –VII A,Adarsh naveen- XB won gold medal
Science Olympiad
Adeesha G–IB, Thanirika-II C,Divesh Sharma –IIIA, Shreyas –IV B,Aaron Jibo John- V A, Tapish –VI A, C Hemish Reddy-VII B, VR Dishita Reddy-IX B, Aadarsh Naveen – XB won Gold medal.
G Monish Choudhary-IV A, Aditya Sharma- IV B won Silver and Shika Singh- IV B won Bronze
Maths Olympiad
Aditaya-VI B, Kazi Wasim Raj-VII B, C Hemish Reddy-VII B, Gaurav Ku,ar- VIII B, Pranjal Shetty –X B ,Mithili Mishara- I B ,Shreya Shejit- II B , Kazi Ashique – III B, Shreyas – IV B,Shika Kumari – V A,Parag Ranjan – V A won Gold Medal, Sanvi – II B, Atharva – III B, Aditya Sharma – IV B,Suved Kulkarni – V B won Silver and Taksh – II B,Tathagat Maurya – III C , Sumanth V reddy – IV B, AmrishaUpadhyay – V A won Bronze medal.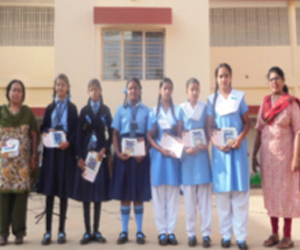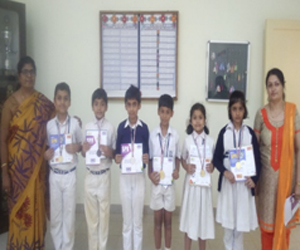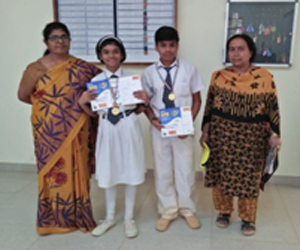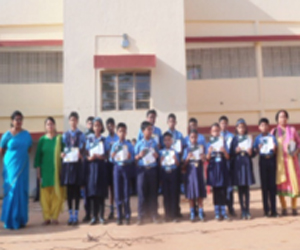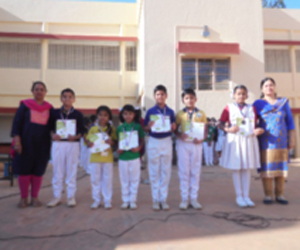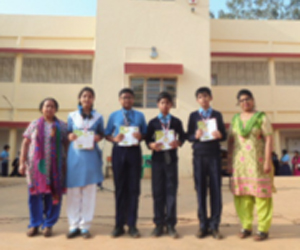 TRACK CYCLING PERSUIT:Organized by Seshadripuram Pre-University college
Abdul Azeem won gold in Individual Persuit and Time Trial Under 16 Boys Category.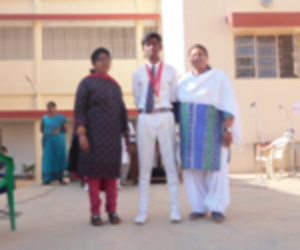 Abacus: Winners List Of Aloha Abacus State Level Comp 2018
Tiny Tots Winner List
Grand Champion: ThanirikaD.V ,RudranshTyagi ,Aditya Sharma Champion: DhruvMehta ,ShreyaShejit , SuvedKulkarni Winners: Tanisha .G ,P.Renish ,HridayShetty 1st Runner Up :Reddy MehereshSai , Nakul A.K , Apoorva .M 2nd Runner Up :TathagatMaurya , NayanaUmesh
Mental Arithmetic Winner List Shreyas was Champion Siddharth Sharma, Sumit Mehta and SuhasKodanda were Winners VrishaaliShetty was 1st Runner Up
We also got best school for Abacus School programme 2018
Abacus: Winners List Of Aloha Abacus National Level Comp 2018
National level competition was held on 29th and 30th December 2018 in Chennai.
The Prize winners are- 1st runner-up :Aditya Sharma , Shreyas 2nd runner up :Thanrika ,Hriday 3rd runner up :Apoorva , Vrishali Winner & champions are RudranshTyagi ,Shreyashrejit , Tanisha .G , Suvedkulkarni and Renish .P
National Science Safety Online Quiz :
Vibha V Gaddankeri, Prachi Harish , Divyanshu Prince and Gagan of class X were selected for the Zonal round.
Inter School Competition
Air Force school Jalahalli took part in an Inter School Competition conducted byMount Litera Zee School.The event offered our students with wonderful learning platform . Parinitha Prasad- III B won first prize in story telling Ridhi Joshi –VA won third prize in Just a Minute Manvitha II B, SruthiRanjan 5 A SaatvikGhangas II A won consolation Prizes.
Great Minds High Order Thinking Skills Program :
Trisha Gupta - VII A secured consolation prize with medal and certificate. Certificate of appreciation were awarded to: Shreya- VII B, KaziWazim Raj -VII B and Nilesh- VII A
Pre-Primary Sangamitra of LKG-A(W)secured III Rank.She was awarded with Rs 500/-cash, trophy certificate and medal. 15 children received consolation prizes. GMCREYA: K Pranesh - UKG_B(E) won I prize in Creative Painting. He was awarded with Rs 500/-cash, certificate and medal. 08 children received consolation prizes.
Great Minds Aptitude Test: Ritu of class VIII B and MdSaif of VI B got gold medal and others with participation certificates.
School Super League Competition conducted by Times of India
AarushAgarwal, Stalin Immanuel, Abhinav Kumar Singh, AbhinavSajith, AdyaashaMeher and KannikaSampath were gifted with School bags.
Abhinav Kumar Singh and AdyaashaMeherwon Tablet for Round 1 of School Super Legue
Indhira Gandhi RashtriyaGyanpeeth Award
AS Angetha, MithaliSAnand, Shaheen&Parth V Panjal of class X and J SaiJahnavi of class VIII won the Best Artist Award.
NCC CATC CAMP conducted a Throw ball match for the Junior wing. In whichNamrata Geraldine, ND Shreya, Hemavathi, Shanvi, Dishita, Deepti and Samyuktha were Runners up.
Prachi Harish and Sakshi Patel of class X took part in CBSE Regional Level science exhibition and got selected for the National Level
HAM License :Namrata Geraldine wrote and passed the restricted grade exam, held by the Ministry of Communication, Department of Telecommunications and was awarded the Youngest amateur wireless operator License holder by Dr Satyapal on the occasion of HAM fest. We are proud of it.
National school band competition was organised by CBSE Sports And Games Welfare Association & Big 7E for Boys & Girls at Malleshwaram Grounds on 23 Feb 2019 Students of our school also participated in this competition. In this competition, five school participated and in that our school stood third. Students from our school participated with great enthusiasm.
K Lakshmi of class IX B won first in Elocution, Sloka Chanting, Decode the Gita and won star performer award in Essay writing, silver in Quiz and special performer in Drawing Competition
AWARDS :FELICITATED ON ANNUAL DAY