Anniversary of SardarVallabhbhai Patel Essay Writing Competition
The birth anniversary of Sardar Vallabhbhai Patel was observed as 'RashtriyaEktaDiwas' (National Unity Day) on 31st October 2019. The occasion provided the students of Air Force School Jalahalli an opportunity to re-affirm the inherent strength and resilience of our nation to withstand the actual and potential threats to the unity, integrity and security of our country. In keeping with the practice of past years, our schoolcelebrated the National Unity Day on 31 October, 2019 in a befitting manner. An Essay writing competition on the theme of Sardar Vallabhbhai Patel was conducted in our school .Students participated with enthusiasm and came out with unique ideas and themes. Looking forward to more such platforms where students can show case their talents.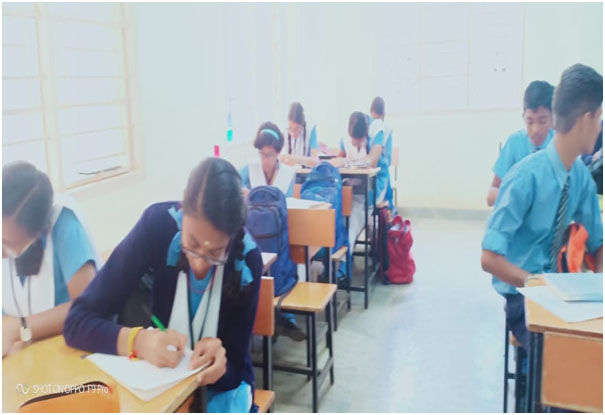 Pledge for National Unity Day / Rashtriya Ekta Diwas
Pledge taking ceremony for all students on "National Unity Day" /"RashtriyaEktaDiwas" was conducted in the morning assembly to commemorate the 144th Birth Anniversary of SardarVallabhai Patel on 31st October 2019.All students participated in this event.